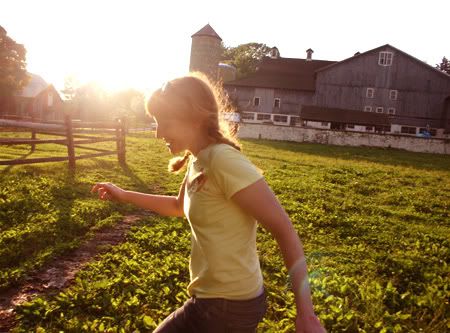 Hi there, friend! Thanks for visiting!
Red Prairie Press is an independent, hand printed apparel shop, founded by Rachel Bone in 2006. Our line celebrates strong, healthy, art-loving women who care about sustainability, and ethical manufacturing.
We use only sweatshop free apparel, and our designing and screen printing is done by hand in our studio in Baltimore, MD using non-toxic water based inks, which do not require chemicals for cleanup. We use worker-friendly, eco-conscious and sustainable materials whenever possible.
We also recycle, carpool, run our house on wind-energy and smile enthusiastically, because we enjoy running a small arts business. We also enjoy you!
WHOLESALE: We do offer Wholesale! Please email rachel (at) redprairiepress.com for price list + catalog.

INTERNATIONAL SHIPPING: We do take overseas orders. All international Red Prairie Press orders are shipped via USPS International First Class. Inside the U.S. we ship USPS 1st class.
SHIPPING TIMES: Red Prairie Press items ship within 2-5 business days of order placement. If this is not the case, you will be notified as soon as possible. Thank you for your patience as we hand print your super cool new shirt!
RETURN POLICY: If something is wrong (misprinted, smudged, dirty, ripped, the wrong item altogether) with the item you were sent, please contact us immediately! We will send an exchange, with no additional cost, and a prepaid envelope for you to return the damaged item. We offer exchanges for equally priced items under the condition the item you return is unused, & return within two weeks of ship receipt. We reserve the right to deny returns if the item has been worn or used and is no longer in new, sellable condition. We are unable to do cash refunds at this time, only exchanges.
GIVING BACK: We believe it's important to give back to our community. We donate hundreds of dollars in clothing and money to charities in Baltimore that we want to see succeed. Most recently, we've been proud to donate to/ work with: YES (Youth Empowered Society), VLP (Village Learning Place), Creative Alliance, Maryland Art Place, and School 33 Art Center.
"WHY IS YOUR BUSINESS CALLED RED PRAIRIE PRESS? IT'S HARD TO SPELL?": You know at the end of old western movies, where something's been resolved, and new unknown adventures await, and the cowboy or whoever… jumps on a trusty pony and rides off into that bright red sunset across the glowing fire colored prairie, while really triumphant music plays? This is how Rachel felt when she quit her job to start her own business. We want to remind you to feel that feeling every time you make a big change in life, or a tough decision. Aim toward a nice view, don't sweat the small stuff, and remember to pack a snack.
Fun fact: Rachel doesn't actually know how to ride a pony, so this is just a metaphor.